ABOUT US
I'm an Edmonton based photographer specializing in Architecture, Interior, and Commercial photography. I provide select clients with website development and search engine optimization services. I'm also obsessed with all things comedy.
Growing up between Edmonton and Calgary Alberta, I studied Commerce at the University of Alberta before founding Plaid Interactive as a web development company. In 2014 while building a website for a local architect, I took the opportunity to photograph a few commercial buildings to improve the website's aesthetic. I was instantly hooked and shifted the primary focus of Plaid to architecture and interior photography. Since then, I have completed hundreds of successful photography and marketing contracts.
A balance of technical skill and creativity is required to create each picture. Natural and artificial lighting, composition, technical settings, time of day, and countless other factors are constantly being tested and improved. Ideal clients are looking to create and maintain a visual representation of their brand. My background allows me to offer not only photography but also SEO, website, and marketing services.
Visit the contact page to get in touch. Thanks for stopping by!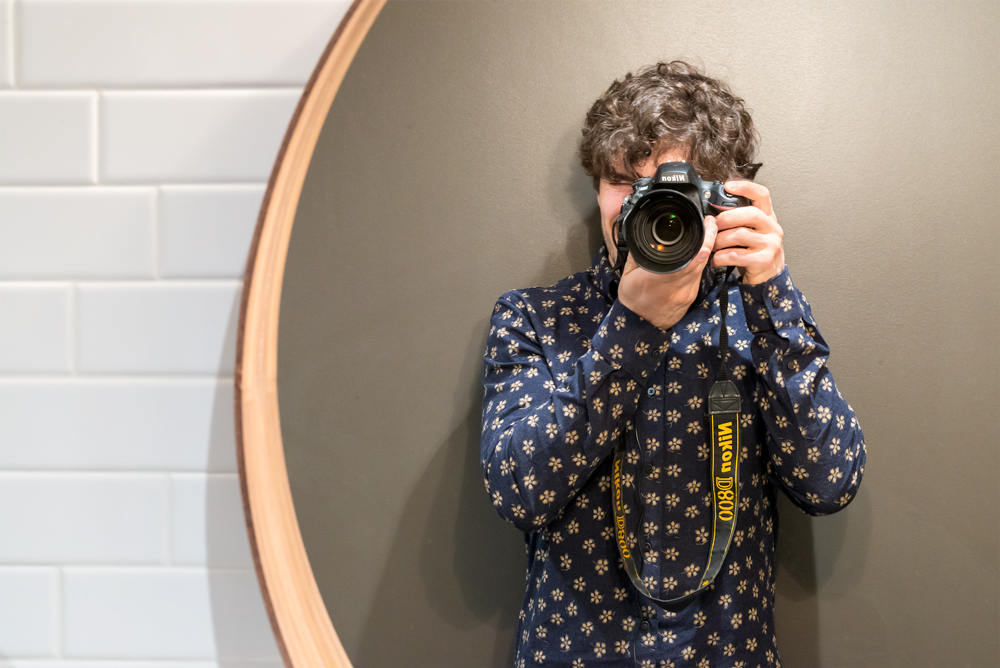 Testimonials
Plaid Interactive is a results driven and creative team to work with. Plaid Interactive's architectural photography services have been integral to our firm's rebranding and the visual communication of our work. Michael, Plaid Interactive's Director, is client focused and exhibits a professional approach to doing business. Michael has an exceptional eye for detail, the ability to capture the stillness of architecture in a dynamic way, and he consistently delivers unique and quality photographs.
Rachele Mandrusiak - Business Development Manager
My company is based in Toronto with digital billboard locations across Canada in major markets, having to find a reputable photographer remotely can sometimes be a challenge. From the first contact, Michael was prompt, professional and excited about the work, something that I valued incredibly. Having previously owned a photographer representation agency, I have very high expectations and a specific eye as to what I am looking for in a photograph. Michael's work was impeccable and he delivered exactly what I was looking for and more! I would highly recommend his services.
Amanda Dorenberg - Vice President, Marketing and Technology
SELECT COMMISSIONED WORKS
ONPA Architects, Douglas Sollows Architect Inc., Jen-Col, IMARK Architectural Metals, Habitat Studio, Burgers Architecture Inc., Absolux Lighting, CANAM Group, Outfront Media, Makespace Group Inc., Elite Interior Design, Cascadia Metals, VIGA Developments, Barrie Metro Glass, NAIT Productivity and Innovation Centre, Rally Engineering, St. Albert Honda, Border Paving Athletic Center, Riel Park, Broadview Center, Western Star Trucking, Carlson Construction Ltd., Mundare School, St. Mary's Catholic Schoool (Vegreville), Our Lady of Mount Pleasant Catholic School (Camrose), Thorsby Elementary School, Bawlf School, Alberta Carpenters Union Calgary, King Lasik, Weatherford Labs Calgary, Jasper Junior High School, Spartan Controls Edmonton, KBH Accounting, Viva Italia Edmonton, Zocalo, Gilsoul Health, SMP Engineering, HDR CEI Architecture Associates Inc, Pomerleau, Blackflag Media, Bunge Limited, Planworks Architecture, Meyvaert, and more.
WEBSITES AND SEO
To assist in the branding process we also offer select clients website design and search engine optimization services. Some examples of websites that we've built are ONPA Architects, Zocalo, Flourish Clinic, Plaid Interactive (of course), and more. Thanks to our SEO efforts, we are currently number one of Google for "Architecture Photography Edmonton" and "Interior Photography Edmonton", ONPA is on page one for "Edmonton Architect", and Flourish Clinic is on page one for "Cochrane Acupuncture". More success stories to come!
Updated on July 30 2019