SEARCH ENGINE OPTIMIZATION EDMONTON
We offer our select clients our premier search engine optimization service. We have had a 100% success rate with our search optimization services with all of our clients being either #1 on Google for their respective keywords or on the first page.
The SEO process has vastly changed in the last five years. It is no longer only about keyword stuffing and link generation. We can assist in creating an online presence that can get your company seen. Contact us for a free quote.
Deal with real people doing SEO that works. Larger SEO corporations will end up overcharging you for very basic SEO generation. We dive deep into the backend of your website to ensure that Google puts you where you want to be. Just look at our rankings for our keywords: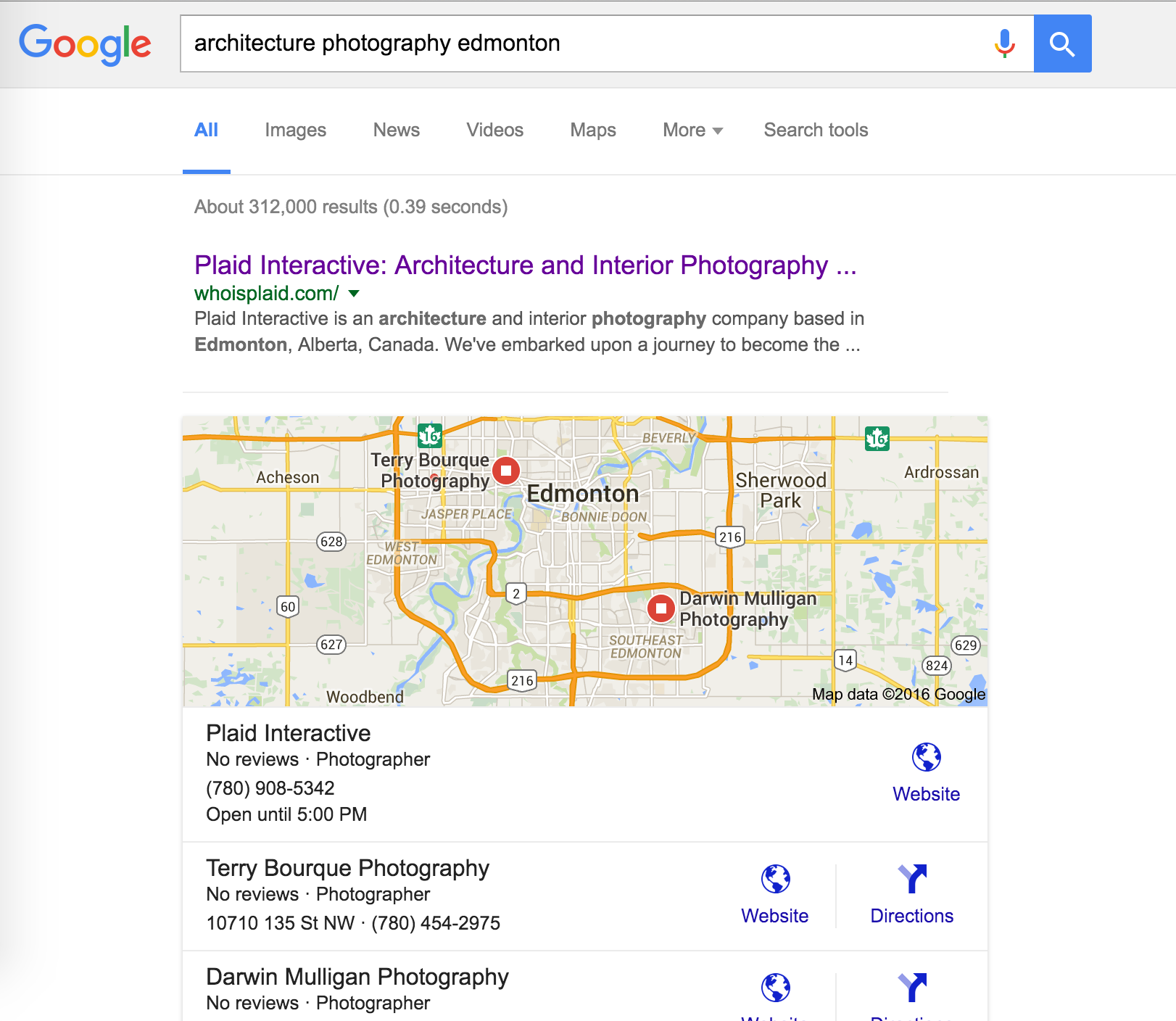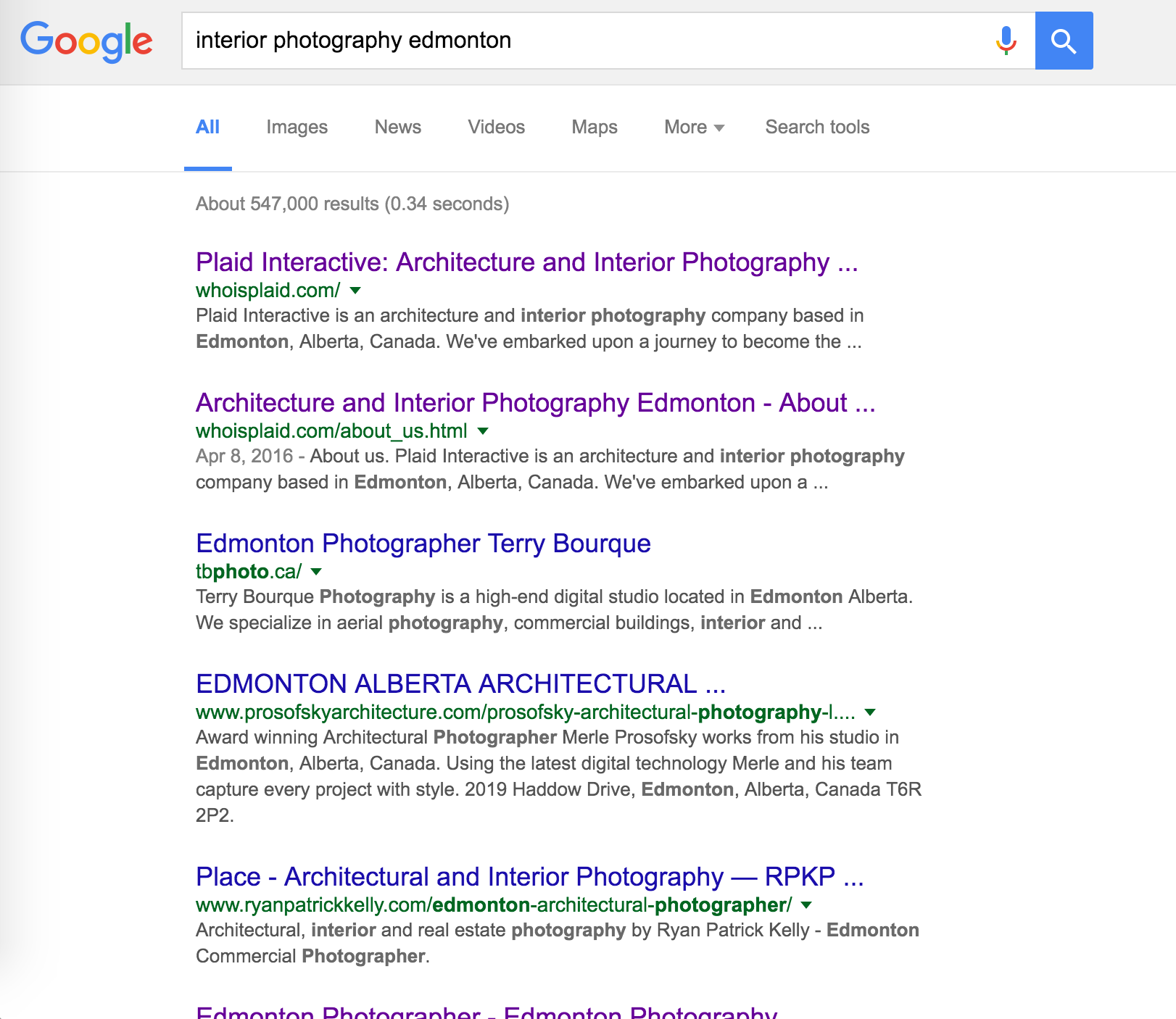 WEBSITES
To assist in the branding process we also offer select clients website design services. Some examples of websites that we've built are ONPA Architects, Zocalo, Ecologic Builders, Flourish Clinic, Plaid Interactive (of course), and more. Thanks to our SEO efforts, ONPA is on page one for "Edmonton Architect", Zocalo is on page one for "Edmonton Flowers", Flourish Clinic and its landing pages are on page one for "Cochrane Acupuncture", "Laser Therapy Cochrane", "Massage Cochrane", "Functional Medicine Cochrane", and "Functional Medicine Calgary", and more success stories to come!
DIGITAL MARKETING
Photography, SEO, Websites, and Social Media. They're all integral cogs in modern day marketing. Get in touch with us to get a free quote.